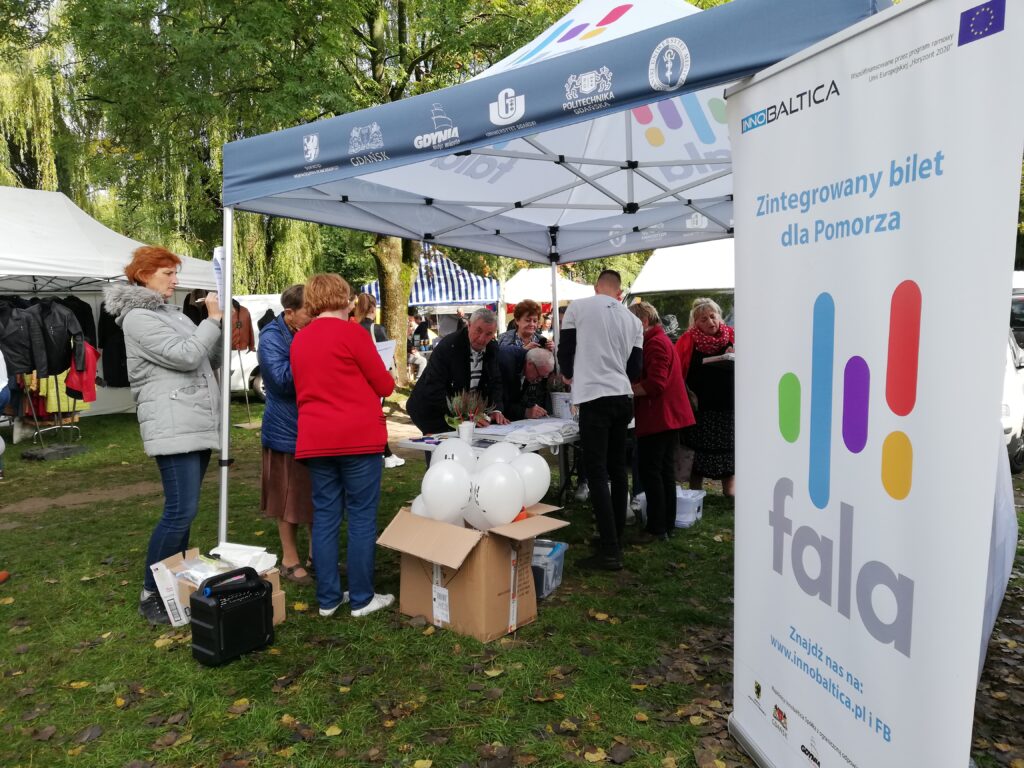 FALA at the Garden Trade Fair in Słupsk
About public transport among seedlings of flowers, fruit trees, vegetables and fruit? Why not. Last Saturday, 28 September 2019, our "wandering" FALA tent arrived at the Horticultural and Beekeeping Fair in Słupsk. There was a lot of fun, but also serious discussions about public transport.
The visitors included both keen allotment holders and amateurs, whose gardening activity is limited to planting a few bushes in front of the house. And as the weather was exceptionally good, the event attracted crowds.
The visitors were very keen to visit our FALA stand, where we discussed new solutions in communication,but also organised games and workshops for children.
The youngest children drew their dream vehicles, made fantastic, ecological machines out of plasticine and answered questions on how to save the planet from pollution, while the slightly older children eagerly filled in questionnaires in which they could express their opinions on public transport solutions.
We told everyone about the new Fala system, thanks to which every passenger will be able to travel freely between different cities in Pomerania, without worrying about where to buy a ticket and for how much.
Residents of Slupsk and its surroundings have reacted very enthusiastically to the project of a solution that will relieve them of the burden of worrying about how to organise a trip. The tool will have a system for planning a trip, informing us about possible means of transport, suggesting the best rates for tickets, it will then charge you for your journeys - the lowest possible amount. All passengers have to do is register with the system and decide what they want to use for payment on board - a phone, a special transport card or a bank card.
Recall: the new FALA system will be operational in the second half of next year.
The meeting with Pomeranian inhabitants in Słupsk is the second of a series of events we have planned for September, October and November. We will keep you informed on our facebook profile about other places where we will appear with our stands.
Anyone who is interested in finding out more about the FALA system or would like to give us feedback on it is welcome to contact us by email: innobaltica@innobaltica.pl or call 58 712 95 22. 
The action is co-financed by by the ELENA financial instrument within the project BIT System for Pomerania.