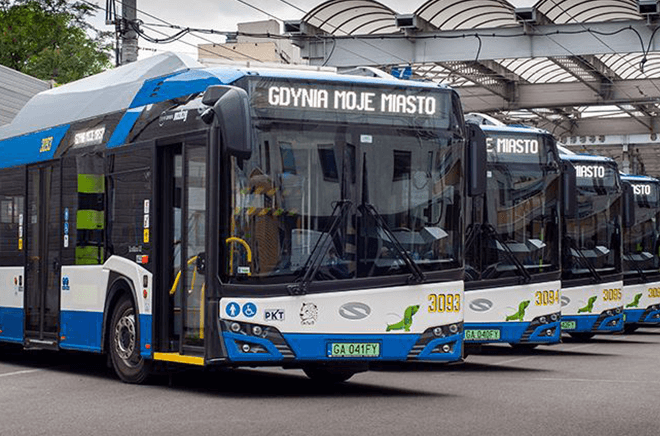 Debate on multimodal transport
On Wednesday, 25 November, at the Maritime University in Gdynia, experts dealing with public transport will discuss the so-called multimodal transport. The debate is organised by Dziennik Bałtycki and partnered by our company InnoBaltica - as part of the Interconnect project.
The discussion will focus on the directions of multimodal transport development in Pomorskie Voivodeship, its financing sources and impact on the environment.
Participants in the debate will seek answers on how to accelerate the integration of regional means of passenger transport, how to develop infrastructure so that the Pomeranian ports catch up with the Baltic competition even faster, and whether multi-million subsidies will be available for the planned activities in the coming years.
An important topic for discussion will also be opening up to the sea, e.g. through an integrated ticket in Pomerania, allowing passengers to make international journeys using regional public transport and passenger shipping, and modern information for tourists. Experts will look for answers as to the importance of such solutions for the development of tourism and economy. How does Pomerania compare to other regions in this respect?
Another important element of the talks will be the issue of international EU projects for the development of the Baltic Sea Region - e.g. transport, scientific, infrastructure etc. projects.
The speakers in the debate will be: Professor Maciej Matczak, Director of the Maritime Institute at the Maritime University of Gdynia, Paweł Rydzyński, Head of the Customer Relations Office at InnoBaltica, Jakub Koczara, Manager of the Commercial Department of the Port of Gdynia Authority S.A. and Marcin Majek, Head of the Kosakowo Commune.
- The ideal solution, which we are aiming at, is a situation in which I commute from the outskirts of a large city to the city centre using a car or a bicycle, which I leave at a railway stop, then a train, and in the very centre - a bus, a tram or a scooter, which I leave at our workplace - said Paweł Rydzyński from our company, introducing to the discussion topics. - Well-organised multimodal passenger transport brings benefits not only to the travellers themselves, but also to the environment, space and, paradoxically, also to those who use cars on a daily basis.
The debate entitled. "Multimodal Transport" will be held on Wednesday (25.11.2020) at 11 am at the Maritime University in Gdynia. You will be able to follow it via dziennikbaltycki.pl and our Facebook fanpage.